Starting School at St James'
When your child joins our school, we will do everything we can to ensure he/she and your family quickly settle into school life and become part of our school family.
For children starting school in Reception, we know that a successful start to school life will lead to successful transitions in future years. We have an established induction programme, which includes school transition visits in the term before admission into school in September, as well as home visits and staggered starts. We will work with you to agree a programme which works well for your child.
Presentation to New Year R parents June 2018
For all other children, they will usually start school on a Tuesday, when they will be met by their new teacher and taken through to class. In their first few days, we will invite other children to be their special 'buddy' to help them find their way away around their new class and their school. Their buddy will give them a tour of the school and introduce them to all the grown ups in school, so that everyone knows who they are. Our children are very friendly, and always enjoy being a buddy, and do a fantastic job at making sure friends are made very quickly!
Starting School 2020
We know that transition this year is likely to be different due to the Lockdown currently in place. We have a plan with key dates which will allow for a smooth transition into school, despite the challenges we're all facing at the moment.
Tuesday 7th July Socially distanced meetings for parents
w/b 7th September 1:1 meetings for staff and families, in school (replacing our usual home visits)
14th, 15th September Small group 'stay and play' sessions
16th, 17th, 18th September Sessions in class, allowing for staggered starts
w/b 21st September All children in school full time
Phone calls made by Mrs Doughty during summer term to families to say 'hello', and to pre-school settings, if possible, to gain information
A photo booklet showing children their new class and school has been sent home to every child
We will set tasks to help get ready for school via this website page, and will post any photos or examples of children getting ready for school on this page.
30th June - this week's special home task can be found here
3rd July - this week's special home task can be found here
10th July - this week's special home task can be found here
17th July - this week's special home task can be found here
Have a lovely summer, everyone! We can't wait to welcome you all as our new Robins in September!
Please remember, all dates and activities are subject to change. We will try to keep changes to a minimum and give you as much notice as we can.
We have read the entire Faraway Tree series in lockdown, and L has decided we need to read it again as it's her favourite book. One of L's favourite garden games is to pretend her slide is a slippery slip. She would like to visit the Land of Goodies.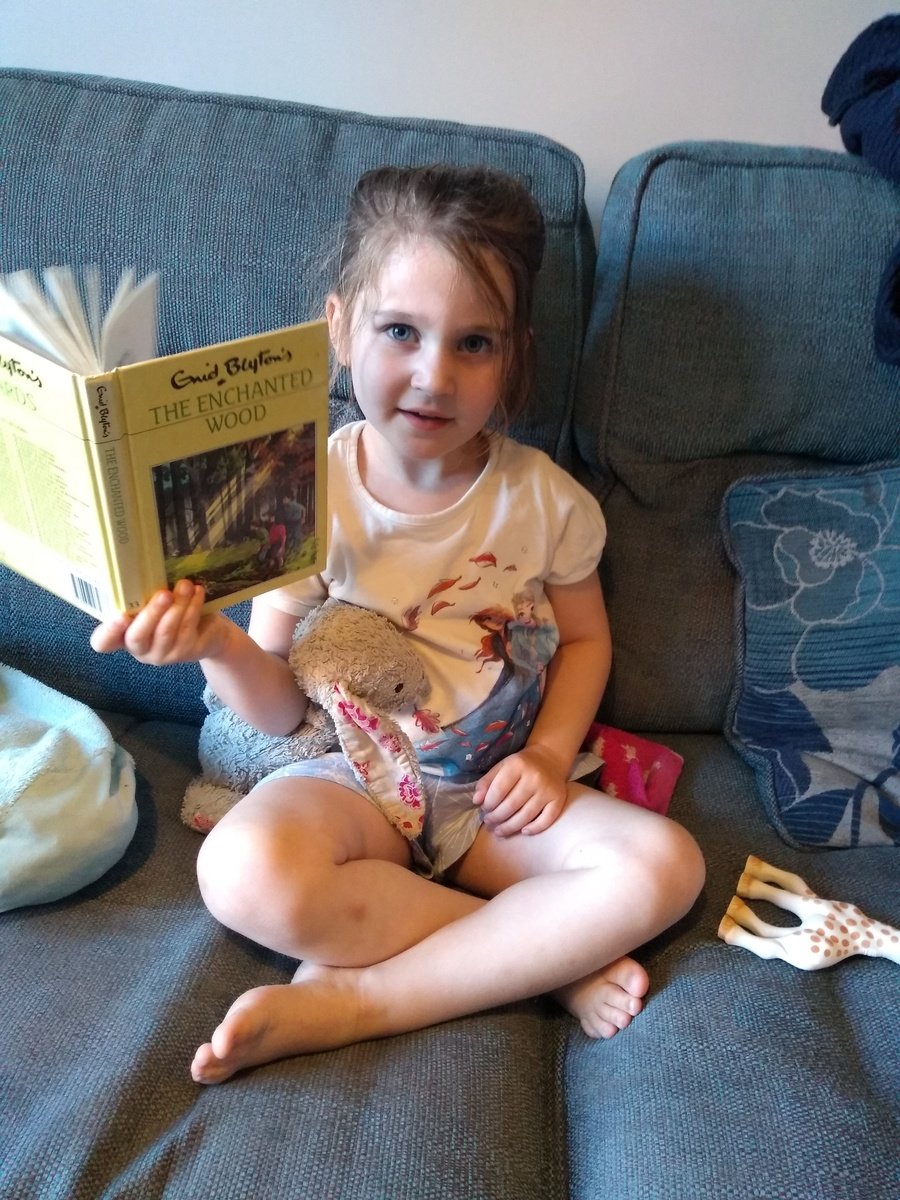 M enjoys many books at home, but 'What the Ladybird Heard' by Julia Donaldson and Lydia Monks is one of her favourites. M also wanted to show you the ladybird that she made from the book.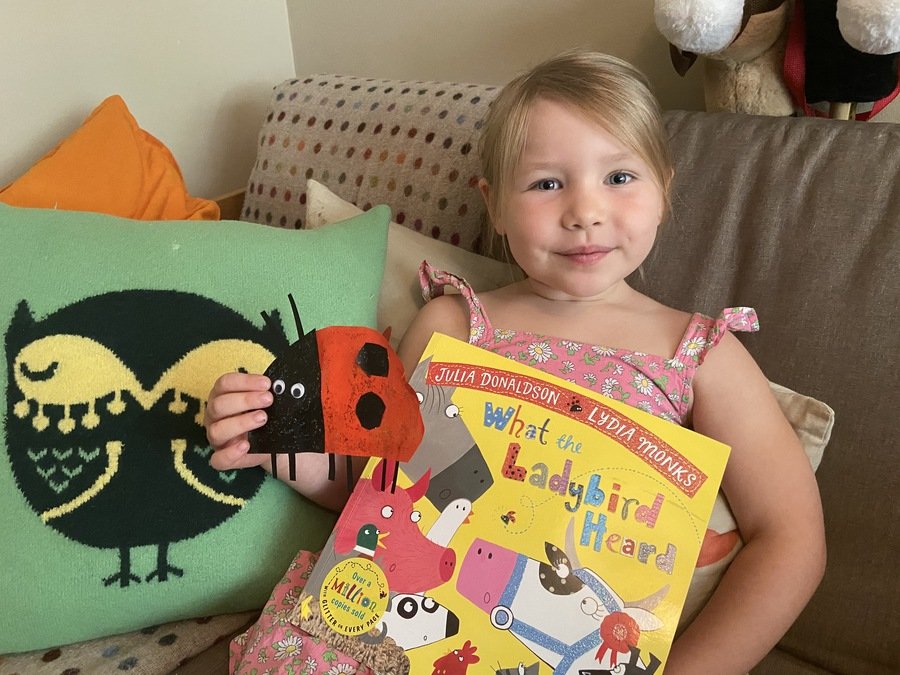 Hello Mrs Doughty
I had lots of fun on my first home task. I read my favourite book "Room on the Broom" with Mummy. Here are some pictures of me as we read the story and I talked about my favourite part.
I had fun with the stickers too!
See you in September