Pupil Governors
Each class has voted Pupil Governors to represent their thoughts, ideas and suggestions about their school. Pupil Governors meet with Mrs DeLuca every week, and with Adult Governors from time to time.
We have planned Friendship Weeks, written our Friendship Charter, and organised many events to raise money for charities. We also made a 'Buddy Bench' for the playground.
Our current Pupil Governors look like this: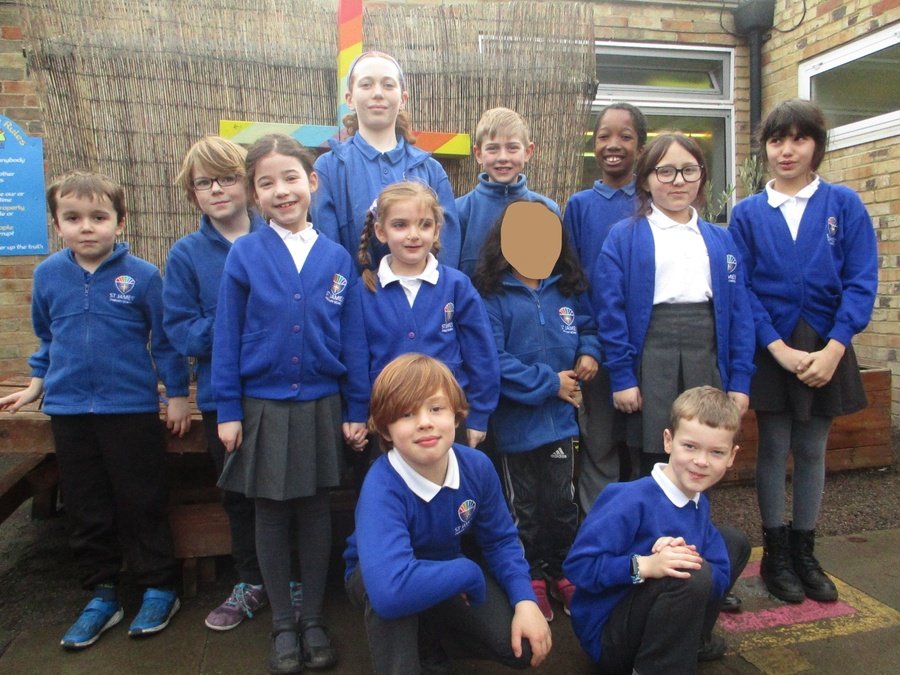 January 2022 - we have written our own Vision Statement:
The Pupil Governors want to encourage all children to have the opportunity to share their ideas and have a voice. We aim to create a diverse and equal school with opportunities for all children to join in.
We want to make links to our community and the wider world, by supporting our chosen charities.
Our aim is to make St James a better place; it is welcoming and a place where everyone can get along.
We want our school to feel like home.